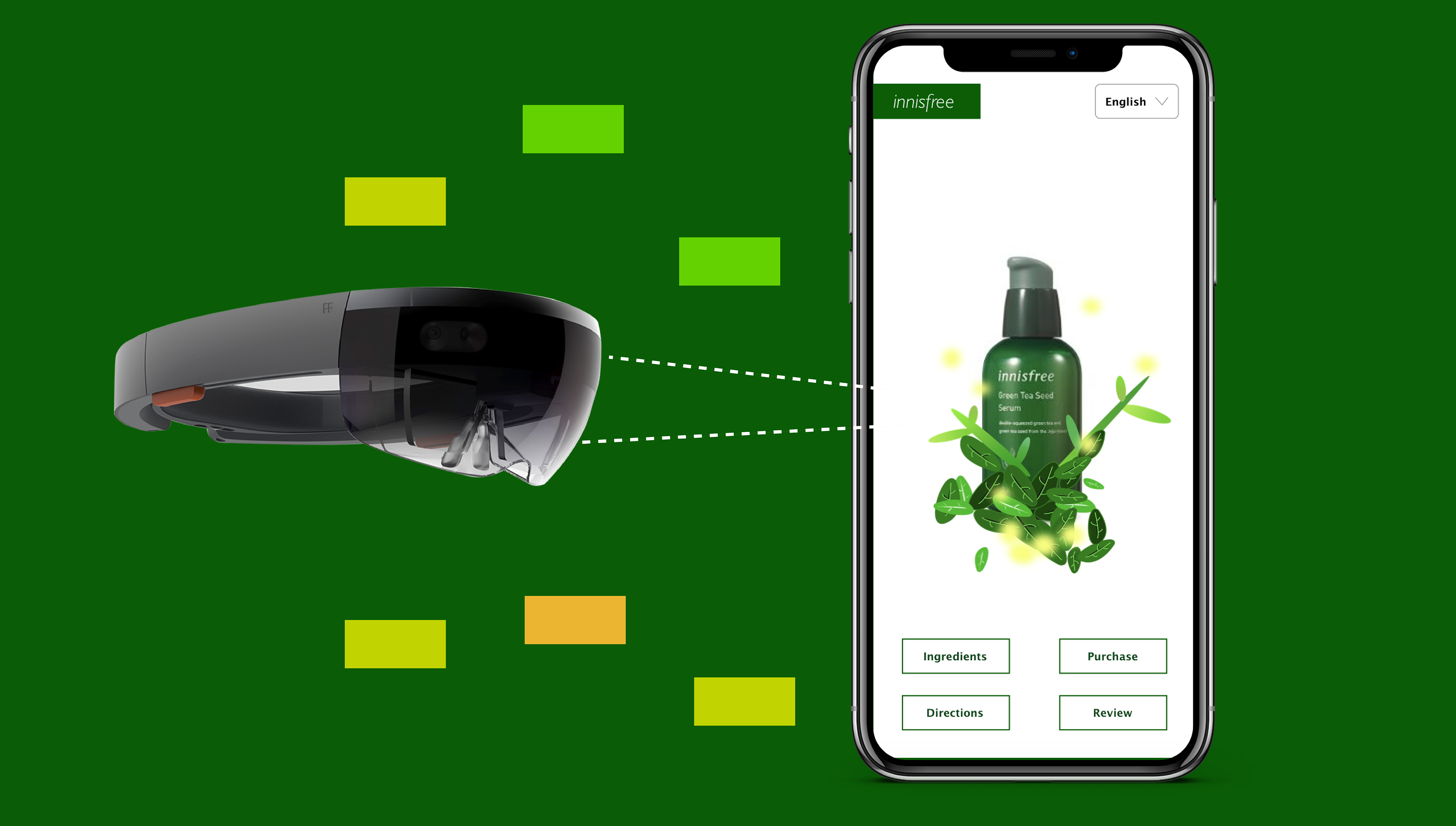 AR PACKAGING FOR COSMETIC PRODUCTS
Media Arts and Practice Thesis Project
Product Design, Speculative Design, App Development
This project proposes a change to the unsustainable packaging culture in the beauty industry through featuring Augmented Reality packaging experiences in both the mobile app and Hololens. 
Environmental issues have always been one of the biggest modern age concerns. There's a growing awareness around problems like global warming, air pollution, and ecosystem degradation, as a result of the exploitation of natural resources for the past hundred years. With a culture of materialism, over consumerism and production of short-lived or disposable items have contributed to millions of waste every year.
In the specific case of beauty industry, the booming market heavily relies on plastic and other non-recyclable materials. Its delicately-designed packages are detrimental to the environment even though they look glamorous from the outside. According to the statistics from Stylist magazine, "The cardboard that envelops perfumes, serums and moisturizers contributes to the loss of 18 million acres of forest each year" (Stylist).  The massive use of cardboard and plastics are made into sumptuous and visually appealing packages, as a marketing strategy for cosmetic brands to attract consumers. But packages, especially the containers are not generally designed for sustainable use. The re-use for containers are rarely applied because they are easily contaminated by the creamy and greasy cosmetic products. Thus, a majority of them have gone into landfills as non-biodegradable materials (Cinelli).
For my thesis project,

I hope to address the problem of the traditional packaging culture in beauty industry and propose a potential solution to optimize the packaging system.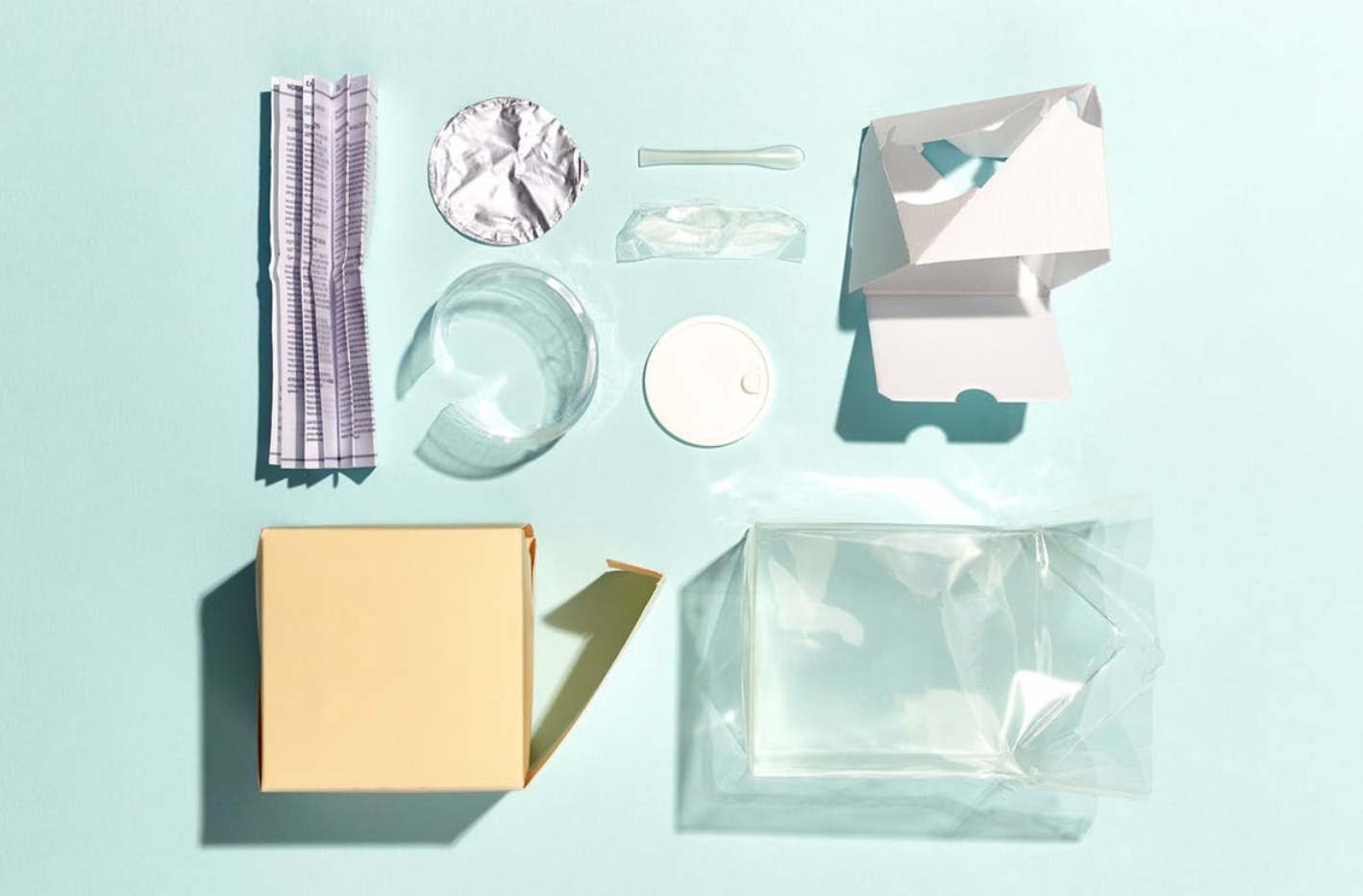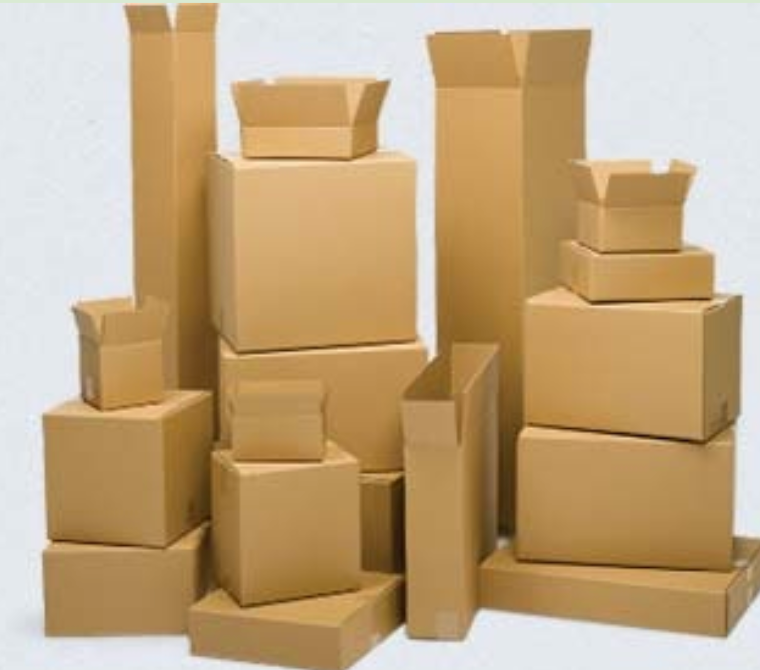 - Why is packaging important? What are the main functions of packages?
- What are the users' attitudes towards packages? Do they read the information on it?
- What kind of content is displayed on them? What materials are they made of?
- How do packages affect the environment?
- What are some existing solutions to the sustainability problem?
With these questions in mind, I visited Sephora for observational research. I specifically focused on skincare products, because they have a wider range of users compared to those of make-ups. My research findings are listed below.  
 
1. Packaging = cardboard box + plastic container
Most skincare packaging is simply composed of a box and container. The box is made of recyclable cardboard, but the container is usually made of plastics that are not recyclable.
2. Products do not necessarily have to be sold with a box 
Before coming to Sephora, I thought that the products have to be wrapped in a box because of shipping issues. But I was surprised to find that there's a small section of skincare products that only sell in the form of containers without boxes. This shows that boxes are not always necessary to have. The only problem is that a lot of information has to fit in the container. So the texts are hard to read when clustered. 
The content on different packaging general covers the same type of information: product name, brand name, the main feature, size, directions, ingredients, drug fact and tracking labels. Products that were from foreign countries usually have content printed in both languages.
The information displayed on the box and the container is mostly the same.
Except that the one on the box is more descriptive because of larger spaces.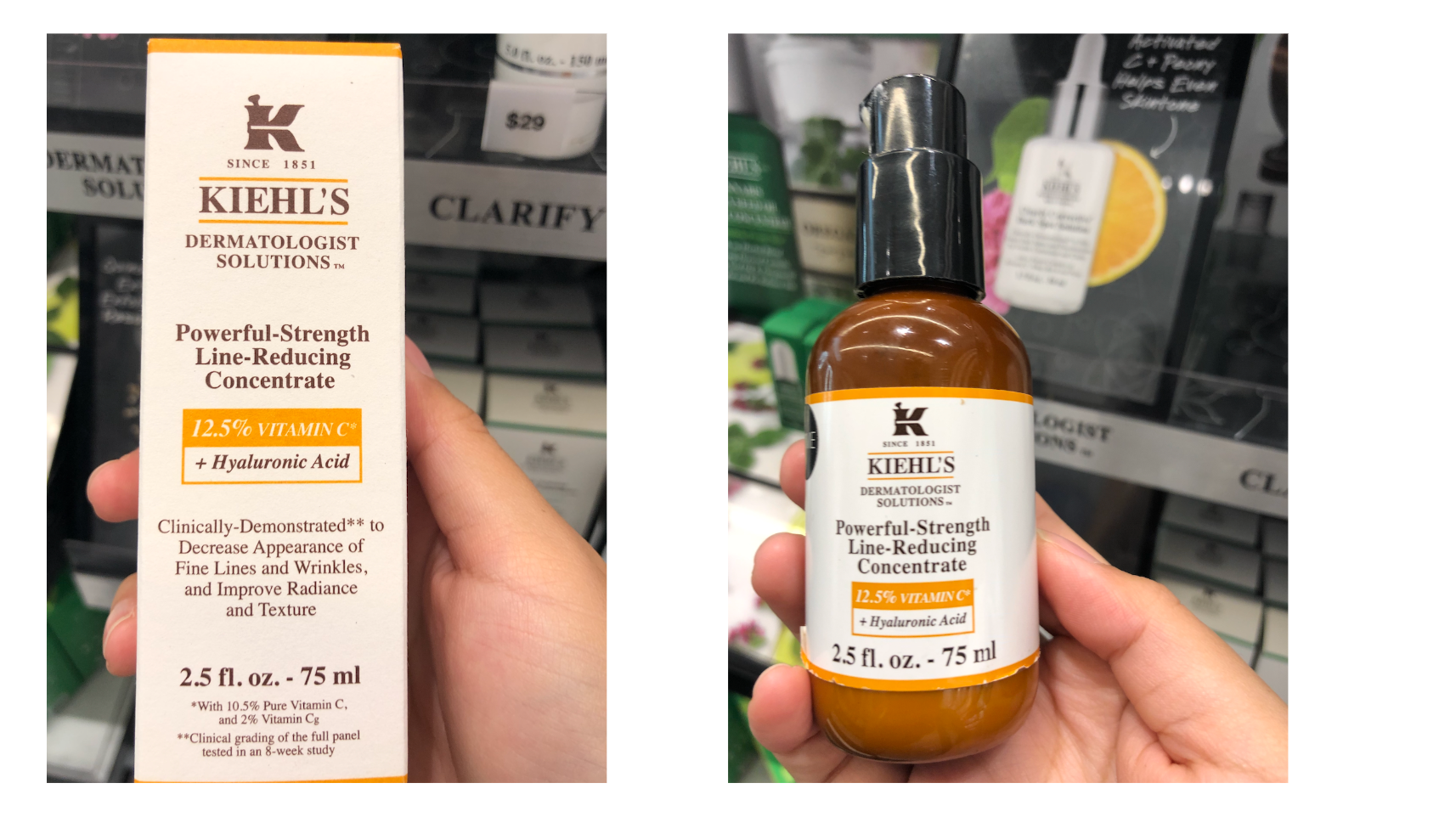 Besides physical protection, the packaging is also important in

information transmission and marketing

.

Labels on packages convey important messages including transport, recycle or dispose of the packages and products. Pharmaceutical and chemical products need to have certain warning information as requested by law and regulation. Moreover, packaging serves a crucial role in

self-serving marketing

. In a typical store the shopper passes about 300 items per minute, the only way to get consumers to notice is the effective packages. So graphic design and marketing communications on top of packages have been important in attracting consumers. 
Currently the FDA requires "the container must also contain labels that legibly display basic information about the product and the manufacturer." This means that the information on the products are very important to the consumers.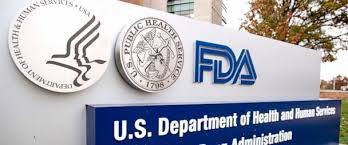 I sent out a survey to seek users' attitudes towards packages. According to the results, 95% of people throw packages right away after they purchased the product. Most of them only read the information on them the first time before they used the product. 70% of them think that the information of the packages can be designed better for them to easily read the information. They also think that visual content on the packages are important in grabbing their attention. The research result proved that

information on the packages is crucial to have but the packages themselves are sometimes unnecessary and wasteful

.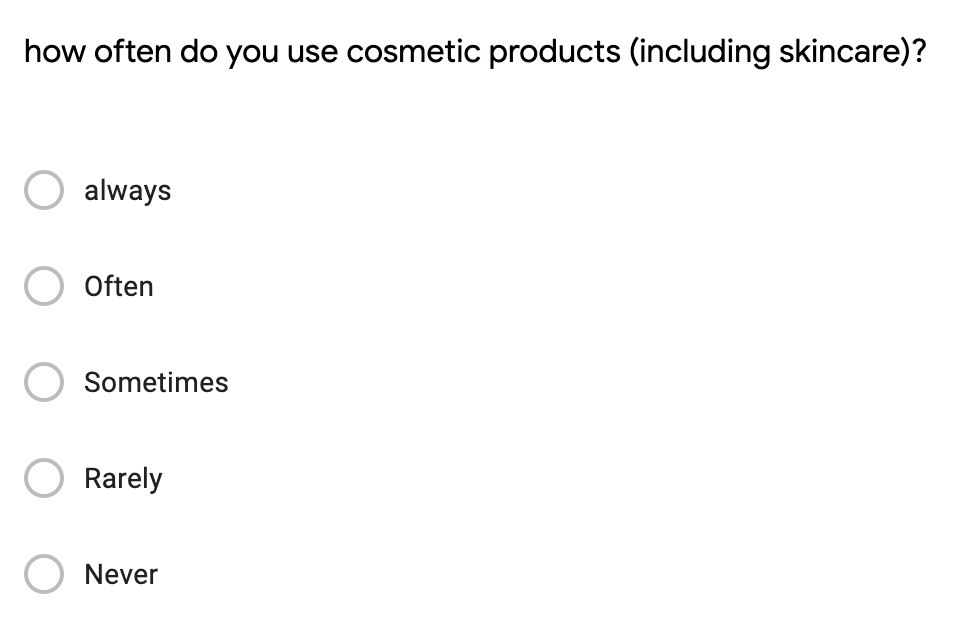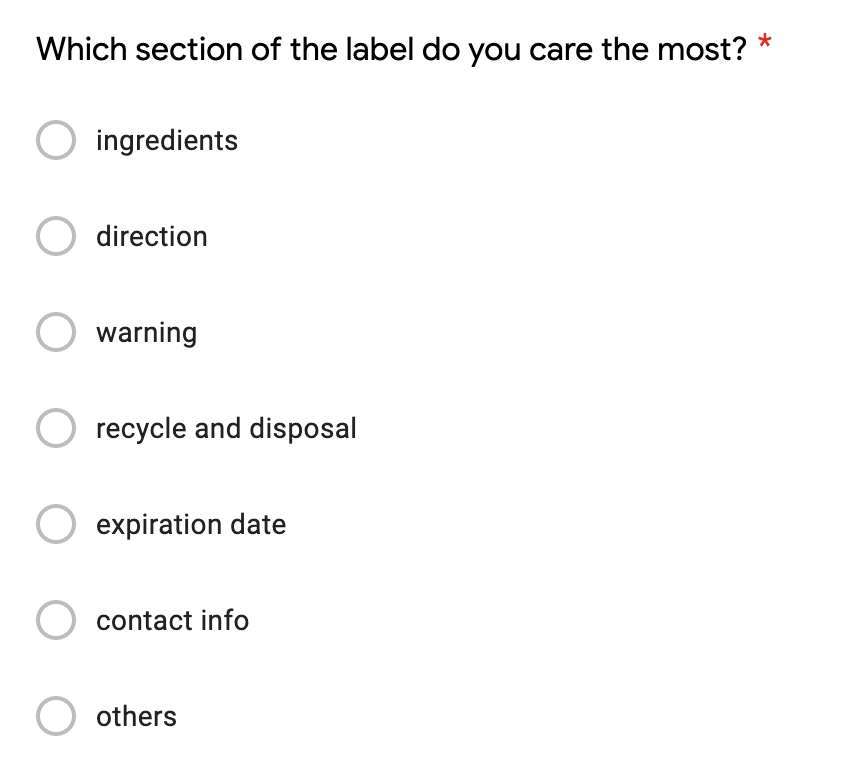 - hard to read the information because texts on packages are small and clustered
- inadequate description about the product
- take a long time to find desired information 
(ex. people who are allergic to certain ingredients)
​​​​​​​
- packages thrown away right after purchase
- non-recyclable materials
​​​​​​​

manage information on mobile devices
To solve these problems, I'm proposing a potential solution to optimize the packaging system.  I want to explore the possibility of visualizing and managing information of the products on a digital platform. If we can see view all the information on our devices when we simply scan the products, unnecessary packages can potentially be reduced in the future (if FDA allows). 
When AR glass are more accessible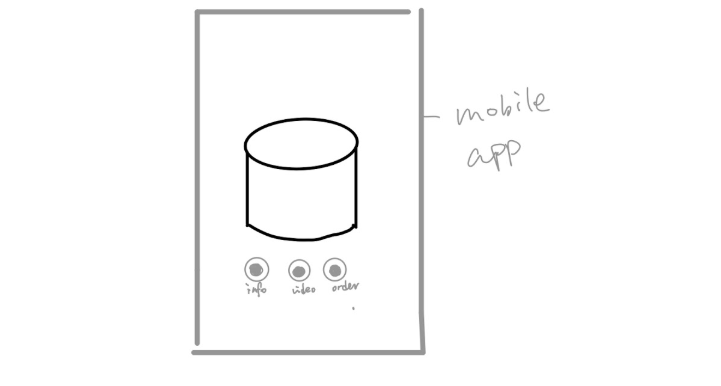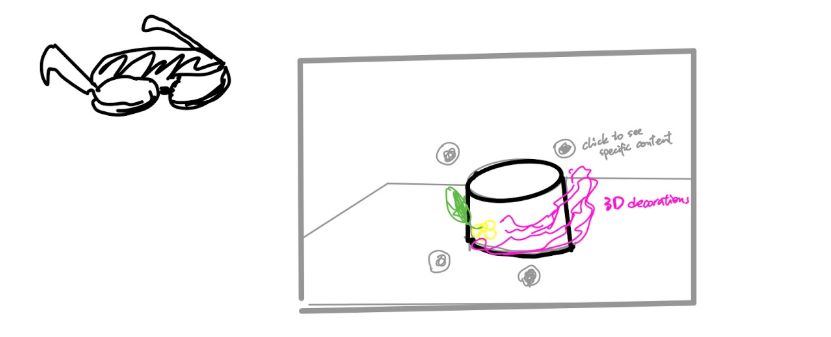 My project will feature two experiences: both are proposed as solutions to the problem of packaging. One uses Hololens and the other uses mobile app. The first one is a speculative design. It's an installation of a pop-up cosmetic store with a minimalistic and monochromatic design. But when wearing hololens, the interactive and appealing content will show up as a contrast to the reality. The second one is a more practical solution, which is designed for users to look up any information they need to know about the product in store or after the purchase. The content will be visualized through a mobile app. After scanning the product, users can interact with the product and read its information.
Both of the experiences will be built through augmented reality, a technology that enhances users' perception of the real world with virtual element. AR brings in a hybrid experience for users. The combination of physical objects and virtual scenes provide users a more subtle and information-rich experience. 
​​​​​​​
AR would be

a strong marketing tool that can increase customer satisfaction and retention

. It opens up an interactive world around the physical product. Especially for cosmetic products, AR has a big capacity in creating strong and interactive visualizations that grab attention from customers. 
Moreover, information displayed on digital screens can be

more organized and easy to read

. For most of the packages, all the content has to be crammed into a tiny piece of paper. Users struggle to find desired information. But with a digital screen, there's more room to fit in abundant content while all the information can still be organized in clear structures. 
Hopefully,

in the future when information on packages are visualized on a screen, the need for physical prototypes can be decreased

. AR technology can enable cosmetic companies to reduce their carbon footprints, effectively addressing environmental concerns. 
I'm collaborating with

Innisfree

for this project.

Innisfree

is a Korean beauty brand that offers innovative beauty solutions powered by the finest natural ingredients sourced from Korea's pristine Jeju Island. It has a strong eco-friendly concept and commitment to sustainability. I'm specifically designing for its top-selling product

Green Tea Seed Serum

.
Before beginning to build the prototypes, I visited its store at Torrance for a couple of times to communicate with their employees so I can learn more about the brand and its product. They also sent me a packet of backstories and benefits of the collection.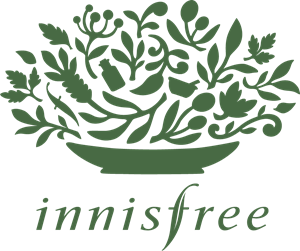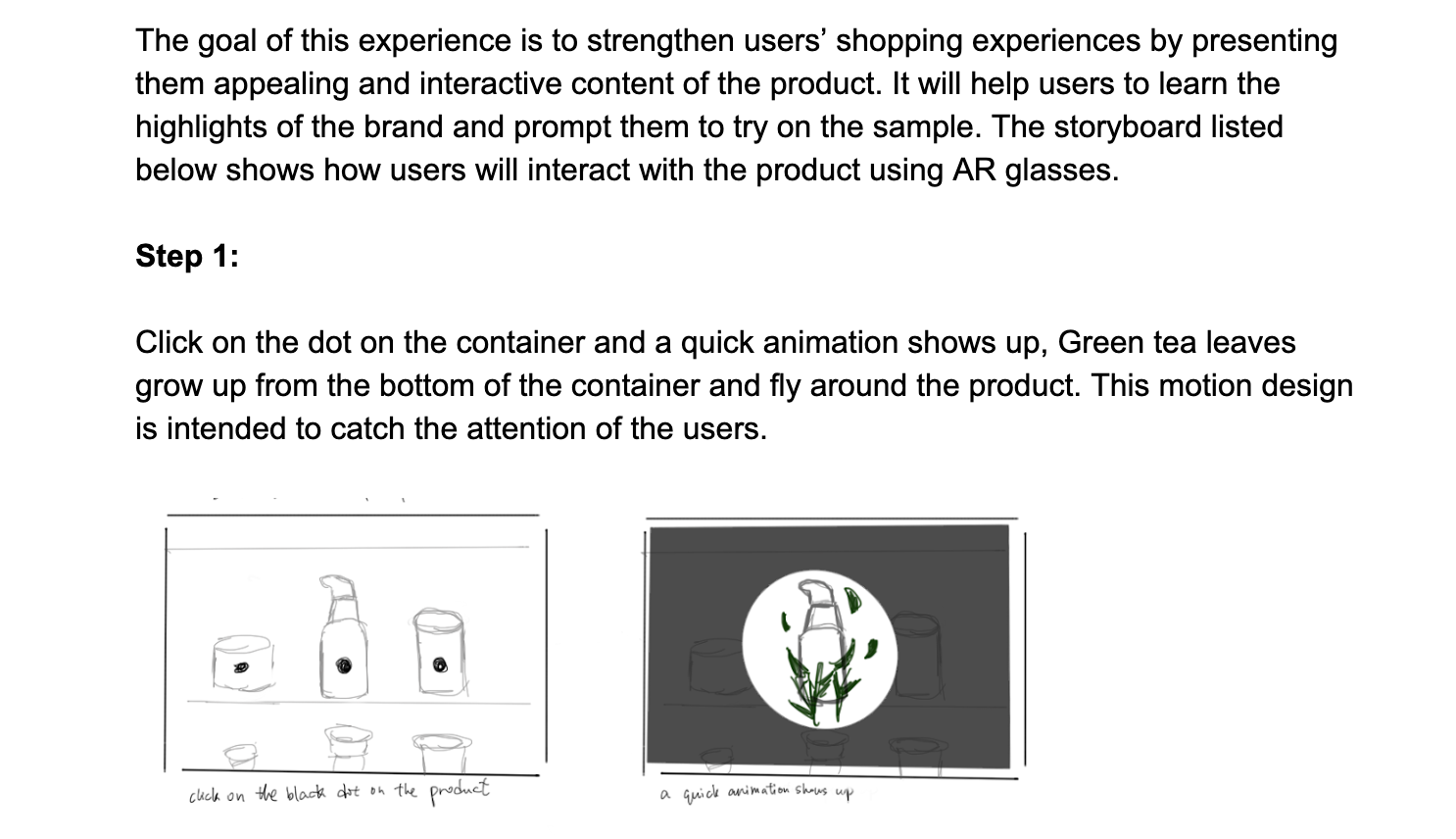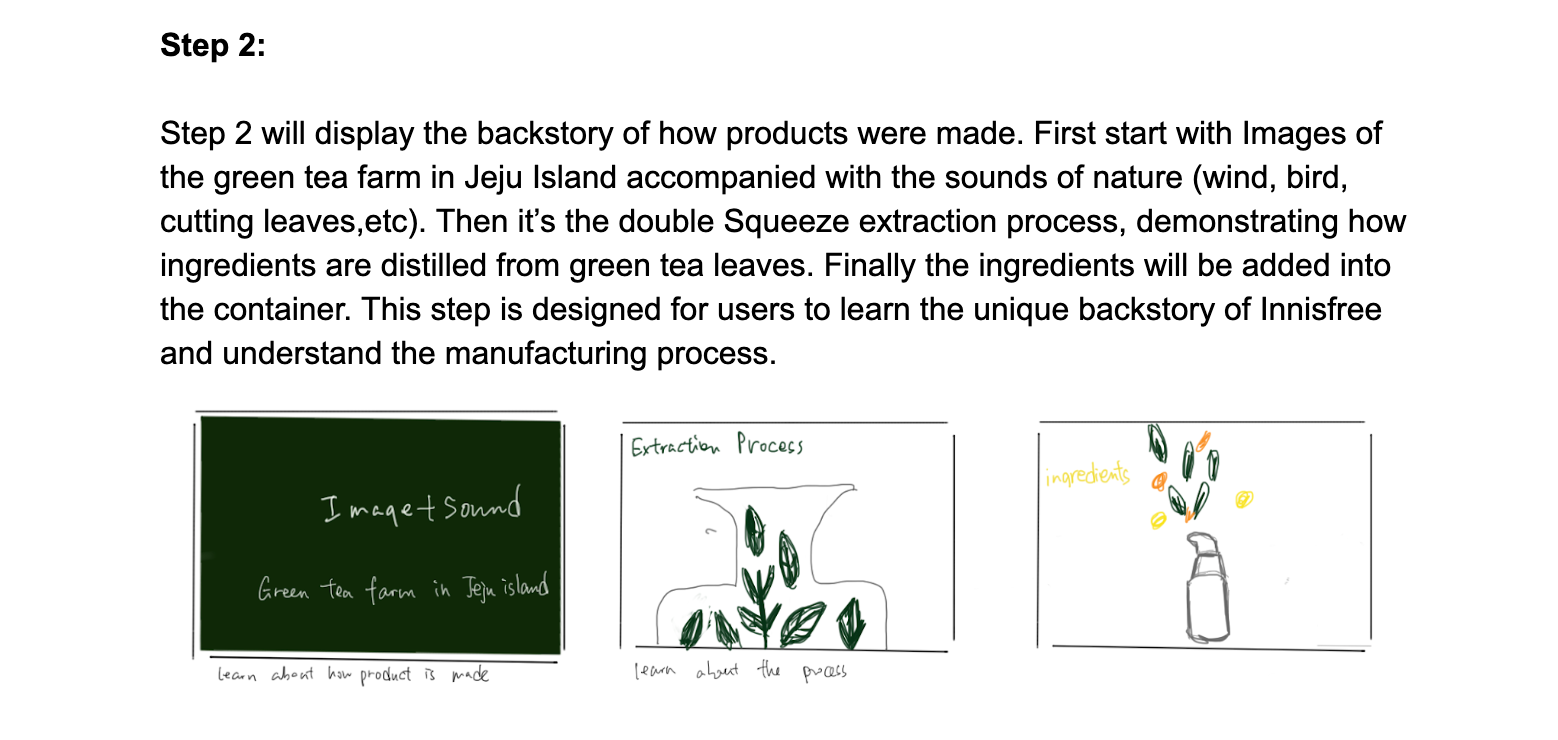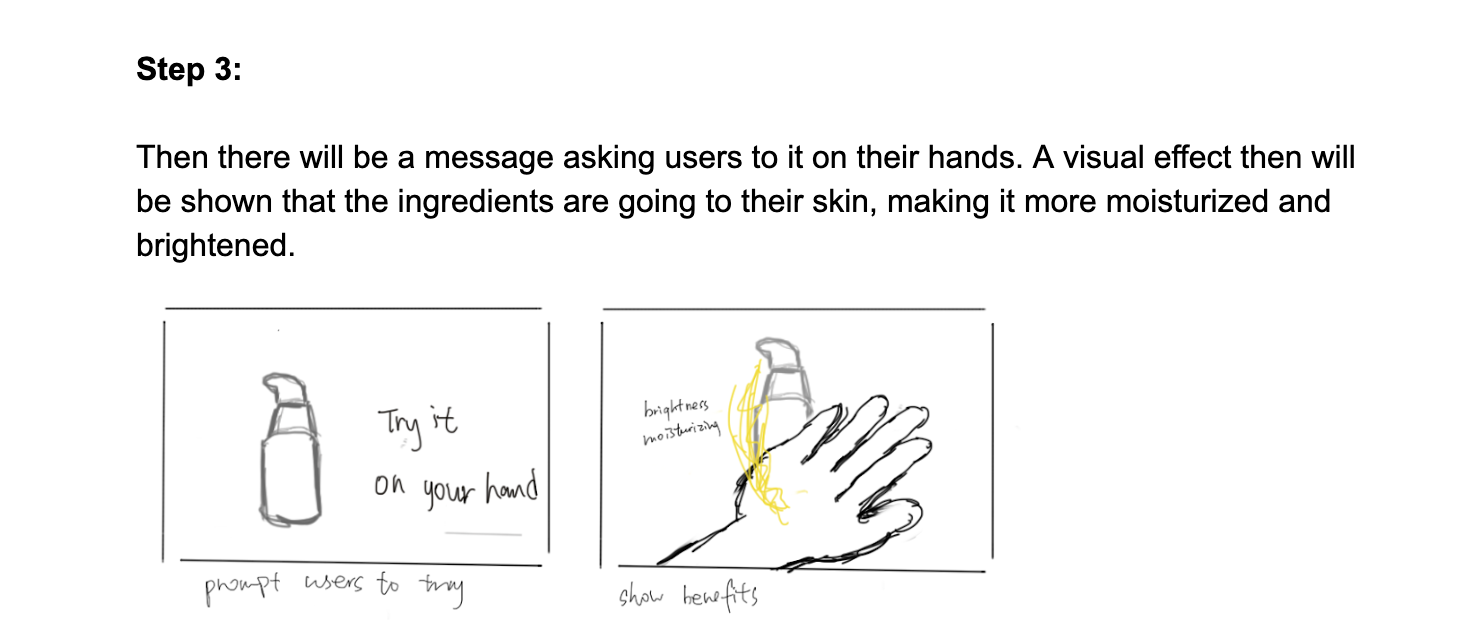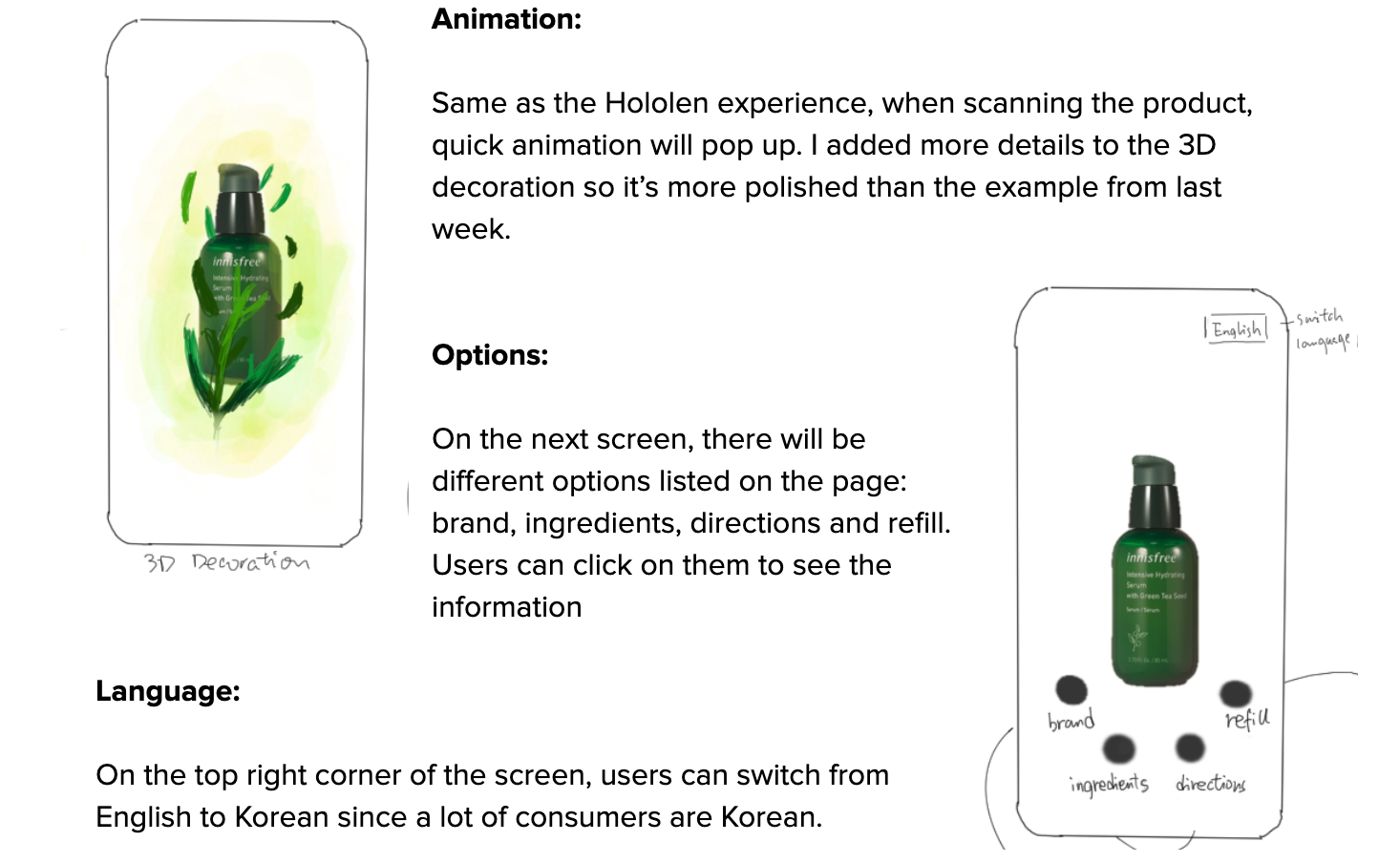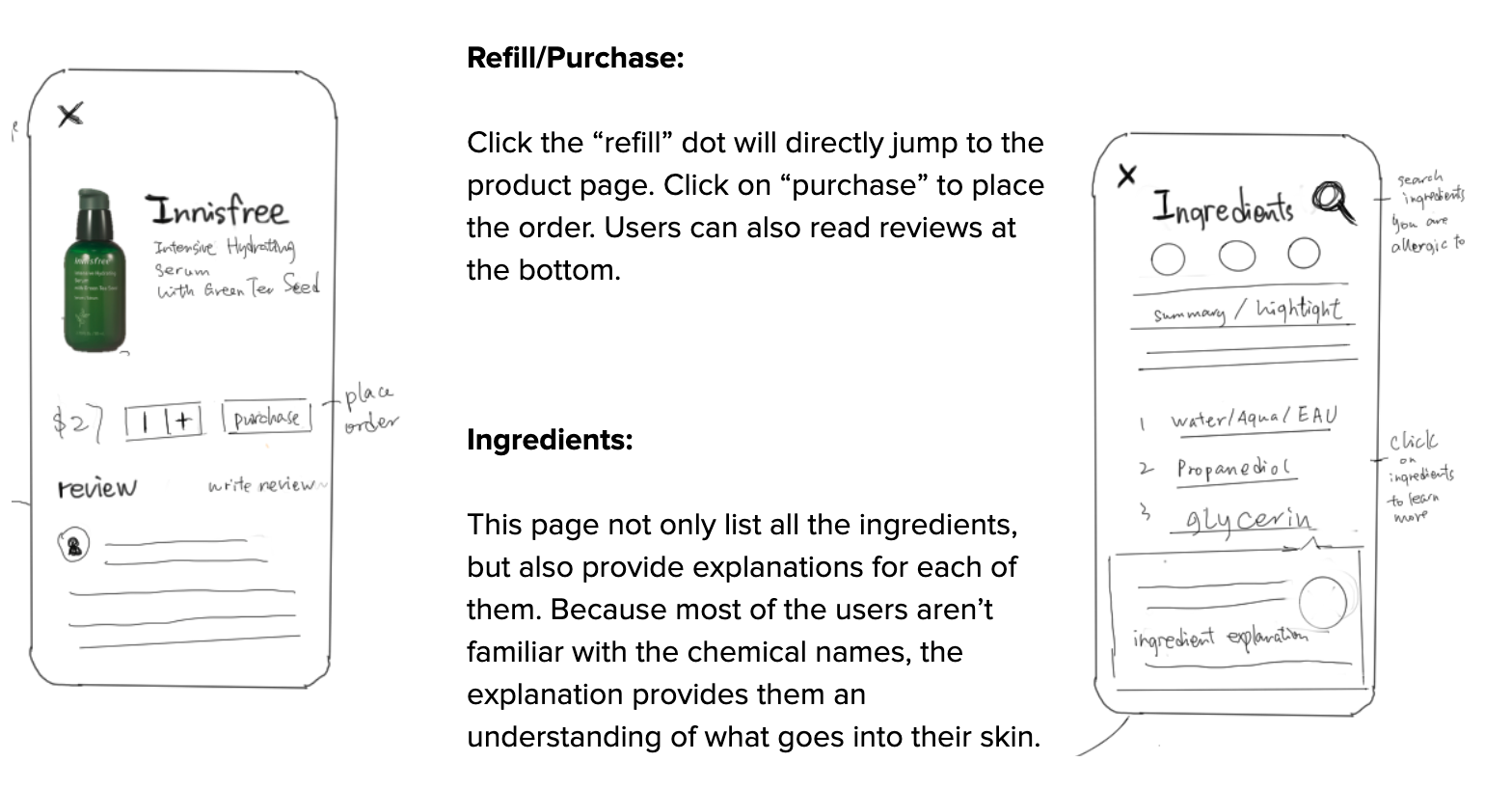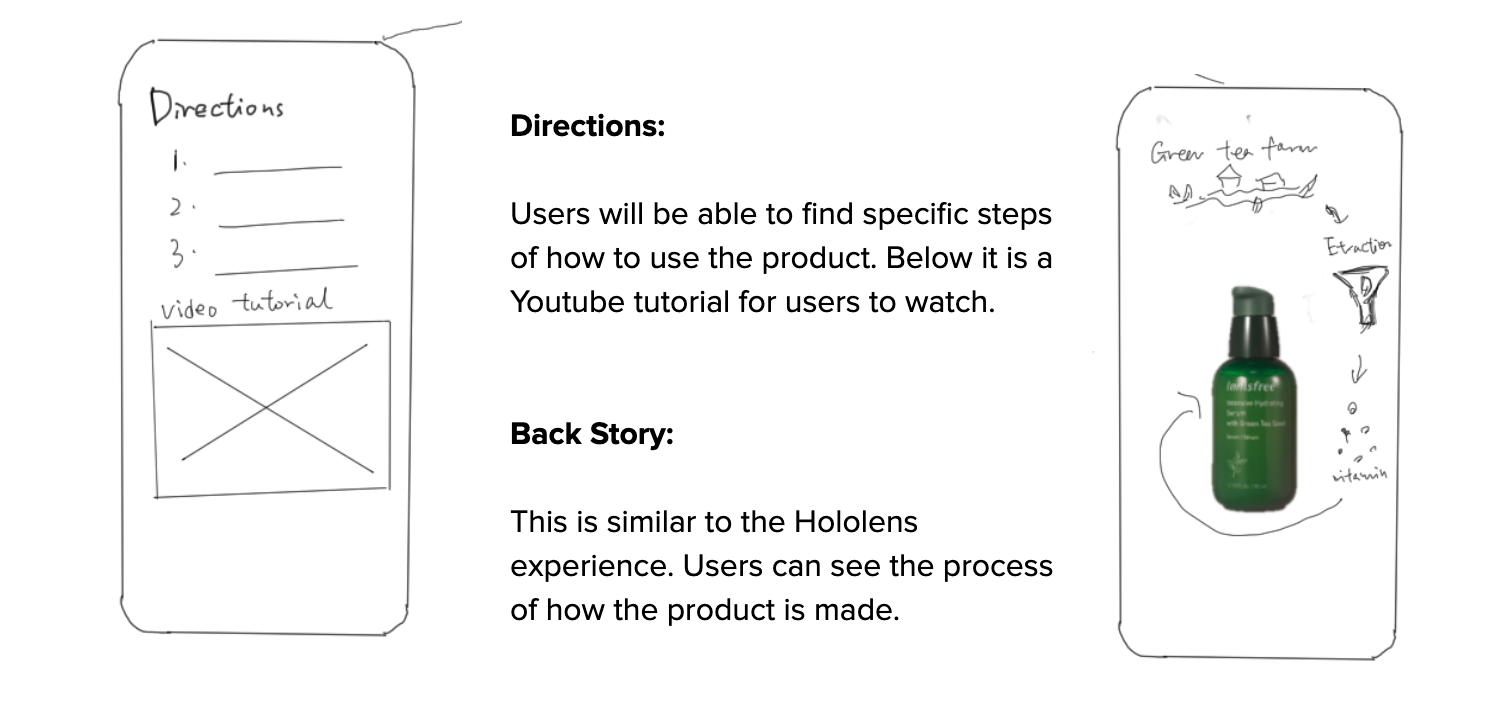 Coding AR APP in Swift                                                                        Building Hololens experience in Unity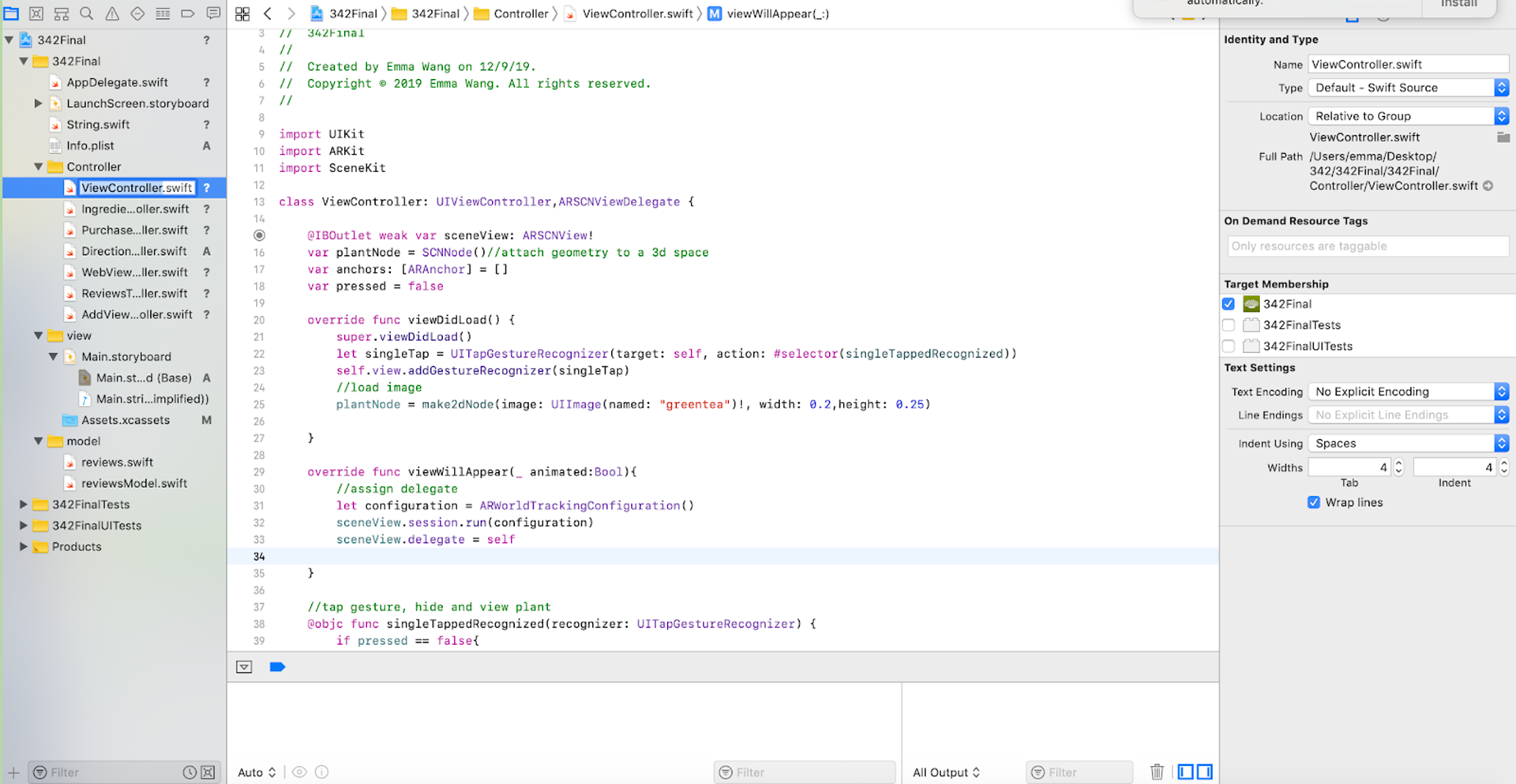 Through scanning the serum with the app, you can interact, purchase and learn more about the product!
Hololens Experience

​​​​​​​
Because the lab was closed during Covid-19, I didn't finish building all the design in Hololens. But here are the Mockups.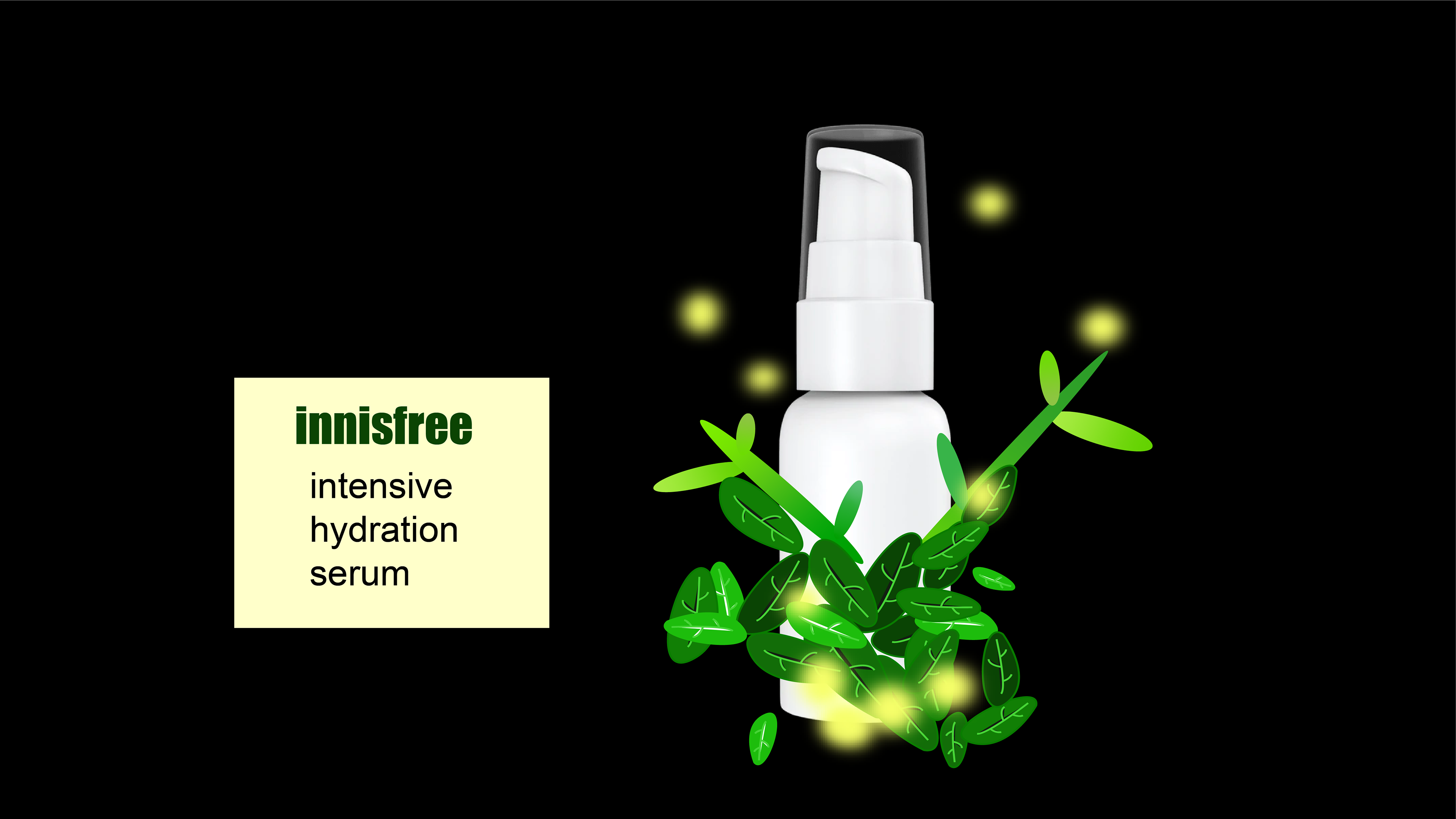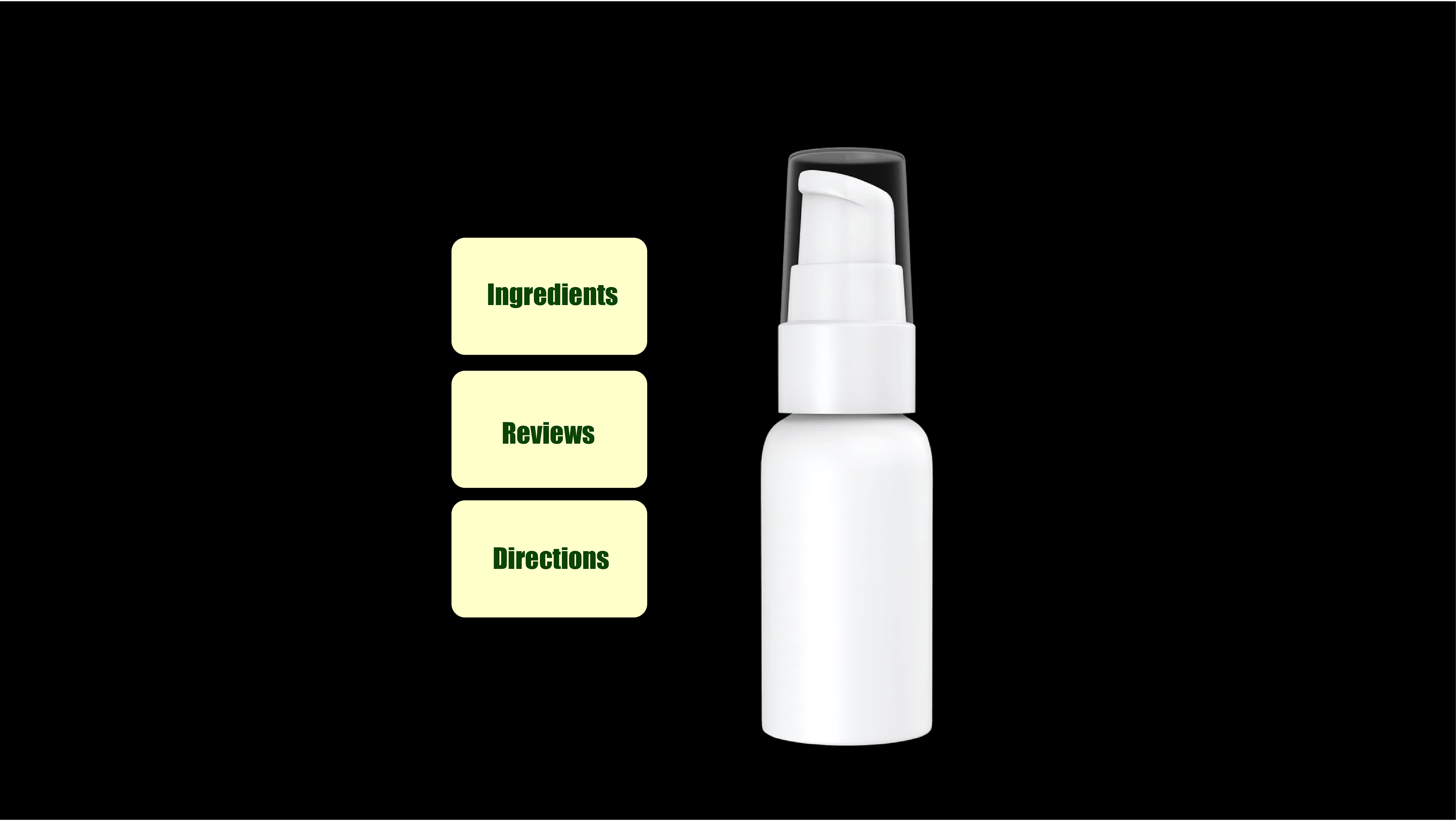 click on different options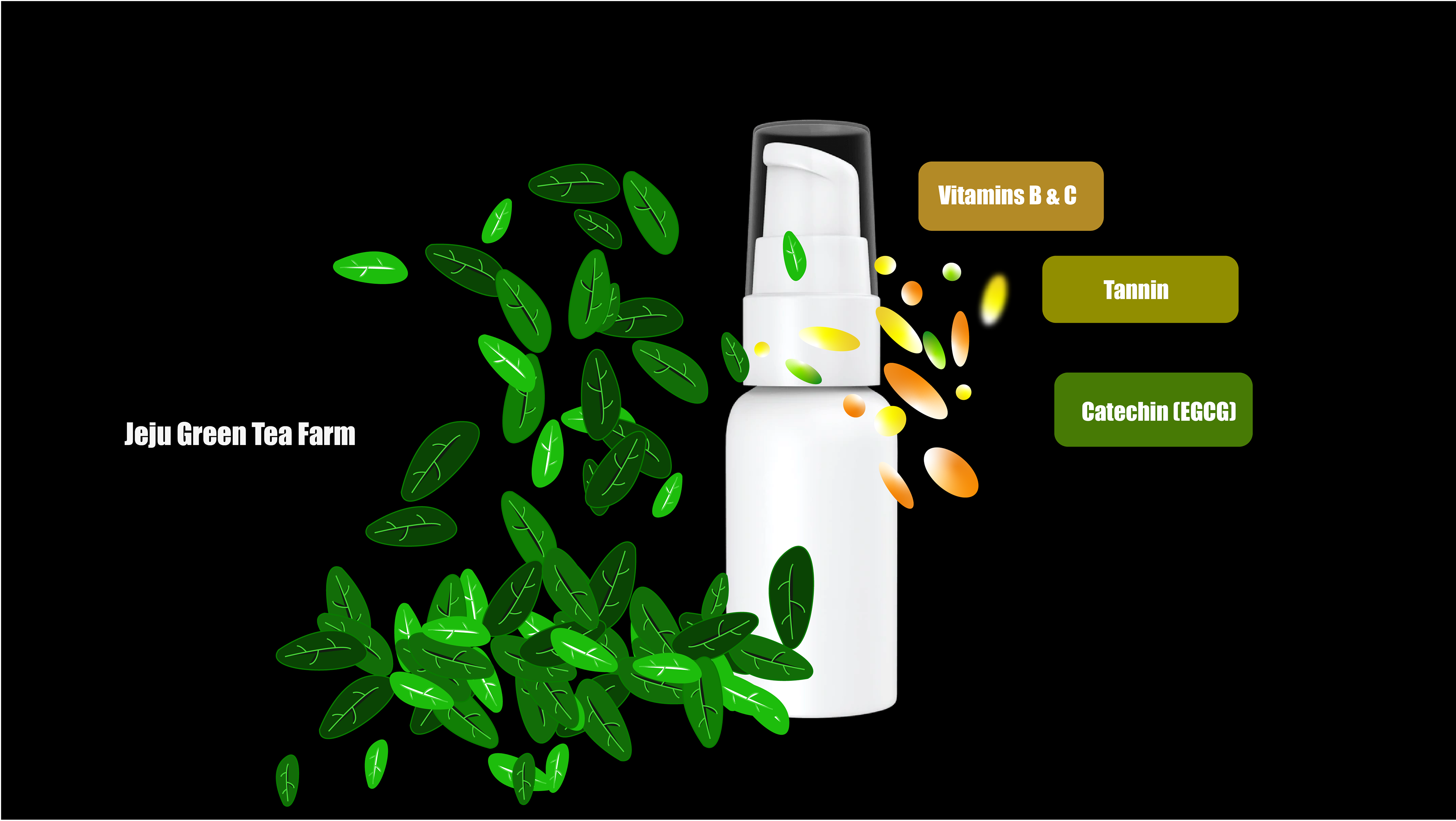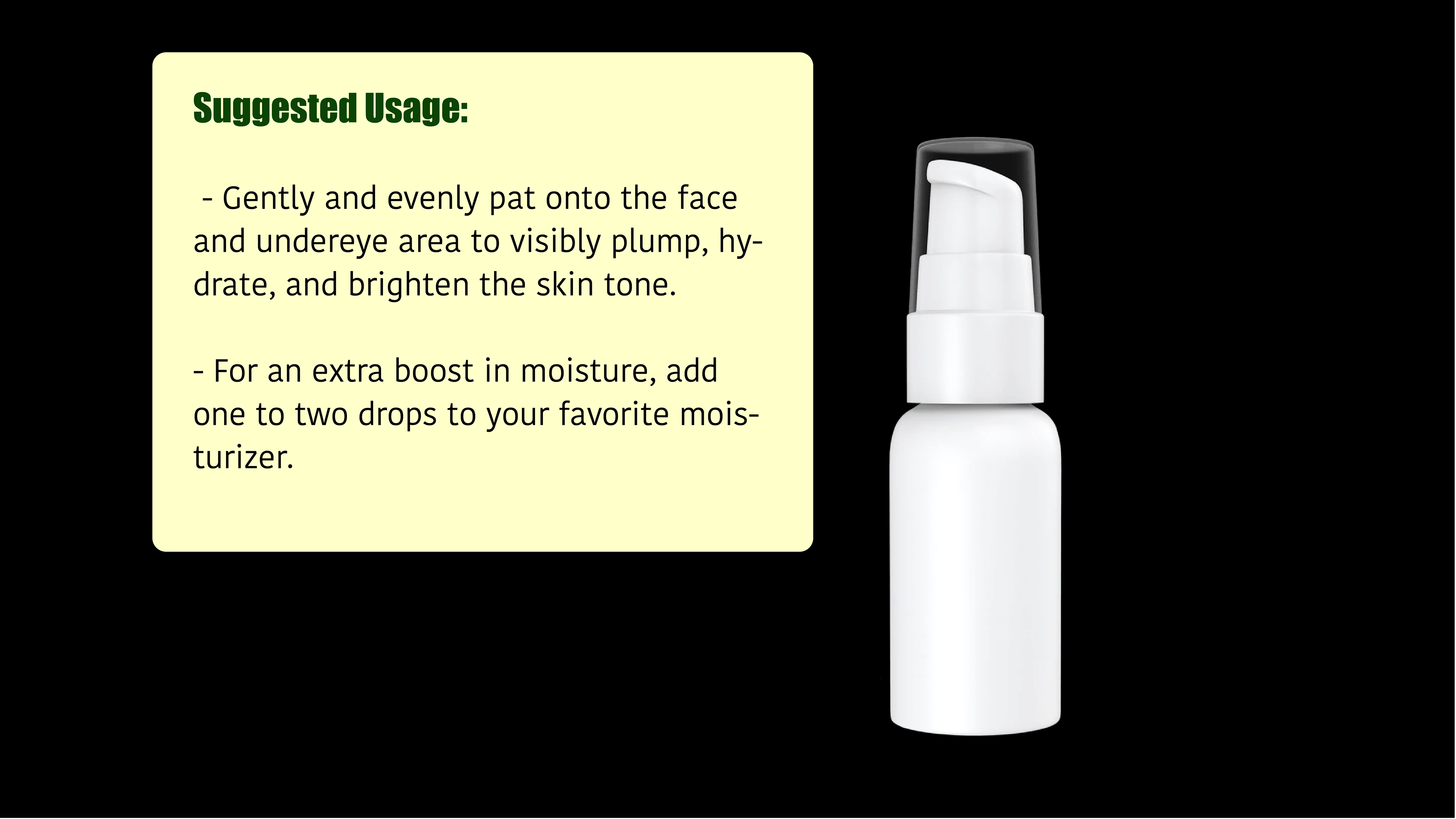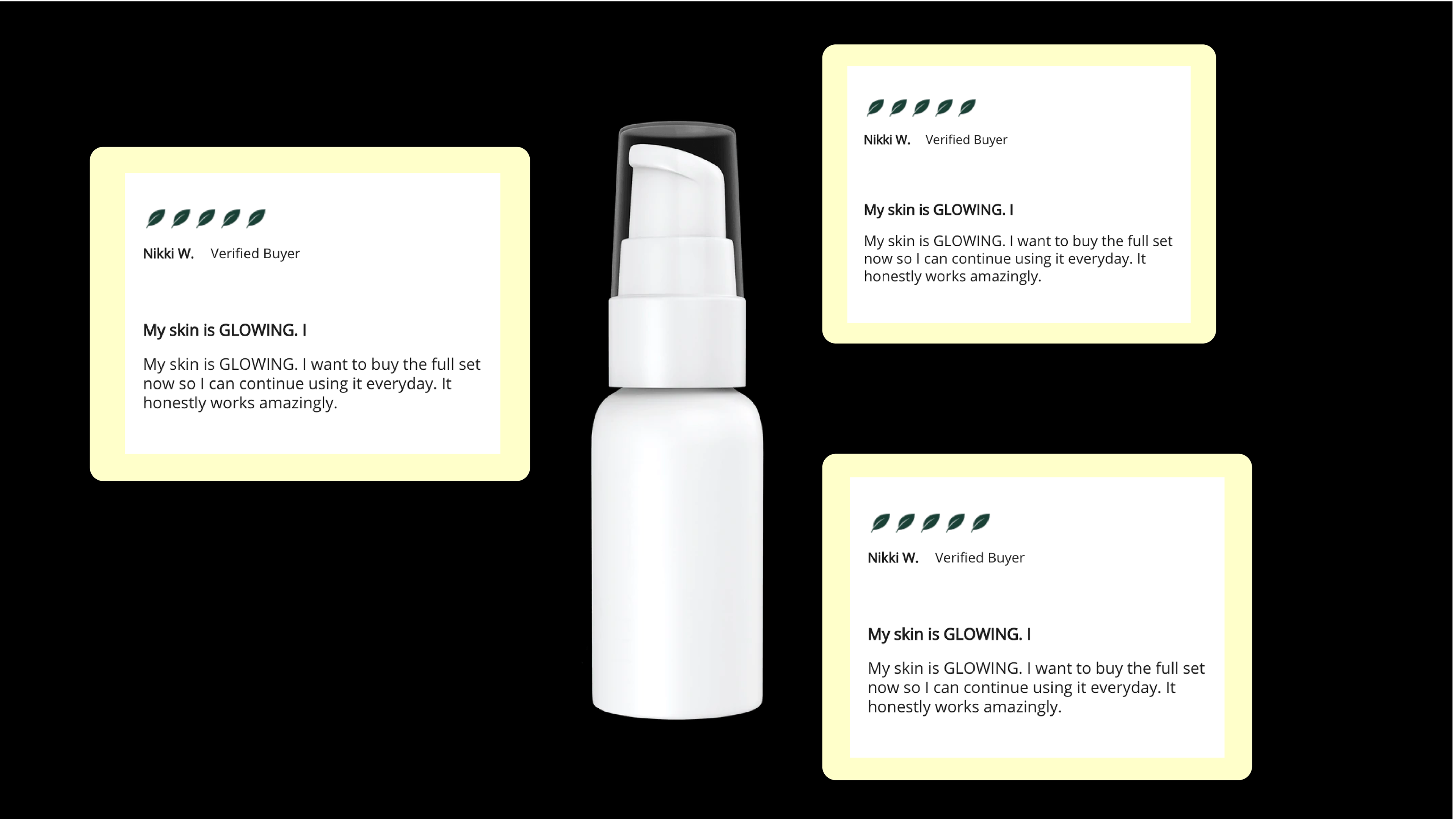 Overall, I really enjoyed working on this project. It's always fun to explore new technologies and see the impact they may have on our life in the future. If I have a chance, I hope to finish developing the Hololens experience and possibly expanding the project by applying this information system to other products! Hopefully, in the near future, we could make this change to the packaging system so it's more friendly to the environment.
Thanks for spending time reading my project : )
Bird, Jon. "What A Waste: Online Retail's Big Packaging Problem." Forbes, Forbes Magazine, 29 July 2018, https://www.forbes.com/sites/jonbird1/2018/07/29/what-a-waste-online-retails-big-packaging-problem/#54dbf1d7371d.
Sahota, Amarjit. Sustainability : How the Cosmetics Industry Is Greening up . Chichester, England: Wiley, 2014. Print.
Stana, Edward J. "Packaging and the Environment." Natural Resources & Environment, vol. 9, no. 2, 1994, pp. 16–19. JSTOR, www.jstor.org/stable/40924291.
Sweeney, Camille. "Now, the Cosmetics Jar Matters, Too." New York Times, 25 Mar. 2010, p. E3(L). Gale Academic Onefile, https://link-gale-com.libproxy2.usc.edu/apps/doc/A221978889/AONE?u=usocal_main&sid=AONE&xid=50ecdef0. Accessed 8 Sept. 2019.